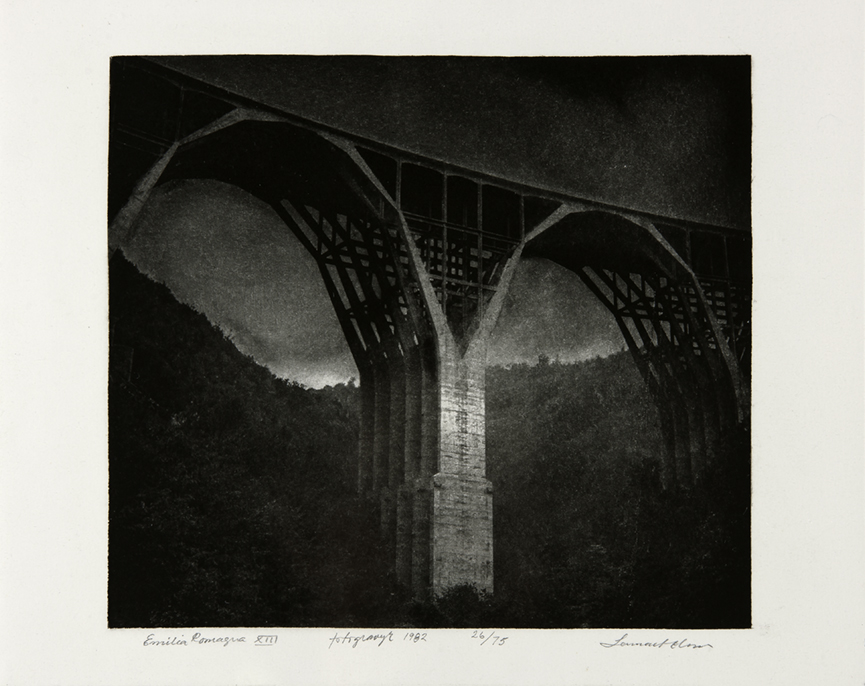 Lennart Olson, Emilia Romagna XIII, Italy 
From the collection of Hallands Konstmuseum
Accessibility
Accessibility has been a guiding principle in our work to renovate and expand the museum, and we hope that our inviting setting, welcoming entrance and attractive building will draw a growing number of visitors.
You can move throughout the entire museum with a wheelchair or walker. There are two elevators in the museum – one in the older building and one in the new one. There are tactile guidance path markings on the floors, and our signs have braille and raised lettering. The ground level has a wheelchair-accessible bathroom, and we have three convenient parking places on Tollsgatan for our mobility-impaired visitors. The steps leading up to a raised entrance have been replaced with two accessible entrances at ground level. The main entrance faces the Nissan and Norre Katts Park, and there is a secondary entrance on Tollsgatan.
The Hallandsgården Open-air Museum
The café's outdoor seating is accessible by wheelchair. There is an accessible bathroom in the area. All of the buildings have signage at their entrances. The information on them is presented in braille as well. Note that the area is on a slope and the buildings are surrounded by grass, which can make it challenging to move around in a wheelchair without assistance. In addition, the door openings on these cultural heritage buildings have the narrow dimensions of their day, so they aren't always wide enough for strollers/prams and wheelchairs.